Hi there my fellow moviestars and contributors.
Today I wanted to quickly bring up an issue regarding the images of looks for our moviestar articles. I've seen many of you adding the downloadable look files for these images. While it may be easier to get our look files that way it's important that they're taken the way they're meant to be taken.
Please review the following before adding anymore images of looks.
---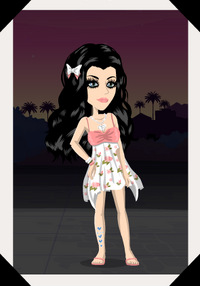 Please follow these guidelines when adding such photos.
Images should be named accordingly.
Here is an example of proper naming, MoviestarsUsername-Look00.
The border should be included but not space around the border.
Make sure to wait until the moviestar "poses" before taking your screenshot.
Make sure the moviestar is not blinking.
If you know how, it's best you save the image as a PNG.
There should be no more than 10 looks in the gallery.
When you want to update the looks be sure to replace the already existing file rather than uploading a new one.
---
I hope this helps to guide you in your process of uploading these images. If you have any further questions regarding this please ask below or on my wall.

Happy Editing!
Community content is available under
CC-BY-SA
unless otherwise noted.