This article is newly created and incomplete!
If it's not expanded shortly it will be deleted until it can re-created as complete.
24
Tony Al
Beloved Movie Star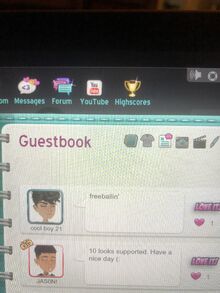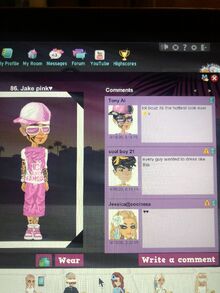 Tony Al is a regular user of MovieStarPlanet (US). He is level 24 (Beloved movie star).
About
Tony is also one of Lollie's supporting best friend as they met in November of 2019. Tony Al has always had a passion for the 2011-2012 MSP/era and got to further pursue when he met his best friend Lollie. Since November 2019, Tony Al supported Lollie's drive of reviving the 2012 moviestarplanet's pop culture and has seen her success in doing so. Tony was also a very successful rare trader but has retired rare trade since then do to the announcement of MSP 2. As rare trade was becoming very toxic and rare worths were dying
Artbooks & Looks
Artbooks: Tony has one artbook called; "2011 MSP Closet" dedicated to the 2011 look and feel of the wardrobe users could style themselves in. It currently has over 130 likes.
Looks: Tony isn't as active for creating new looks every day, but will release a new styled look every 3-4 days. you can mostly find tony twinning the same look with Lollie.
Trivia
His Birthday is on July 1st.
He has made friends with some nice high scores.
He goes by the name of "Blue" or "Tony".
He loves neon and saturated bright colors.
He was one of the lower ultimate rare traders.
He has been on MSP since August 2011 on multiple accounts.
He is currently dating one of !00% Auustie's accounts.
His favorite food is Korean BBQ and sushi.
Community content is available under
CC-BY-SA
unless otherwise noted.