This article is incomplete!

This article is a stub. You can help the wiki by expanding it.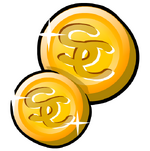 Starcoins (or "SC") are the main currency in MovieStarPlanet. Moviestars are availiable to purchase a majority of animations, clothing, items, pets, and more with starcoins.
Earning Starcoins
There are several ways of earning starcoins. A user may earn starcoins from the following:
Watching/Making Movies
Rating a movie earns the viewer 10 starcoins each for the first ten movies rated; every movie after that is five starcoins. The creator earns starcoins regardless of whether the movie is rated, and the number earned depends on the viewer's level.
Petting another user's pets earns you 1-5 starcoins each, depending on the health and level of the pet. Leveling up your own pet to a certain level will also earn you starcoins.
If a user wins either first, second, or third place in a competition, they can earn starcoins, diamonds and VIP.
Other
Starcoins can be purchased within a VIP pack or Diamond pack. The lowest number of starcoins that can be bought is 1,900, while the highest number is 120,000. 
Giving or receiving a greeting will give a player 500 starcoins. 
The Daily Wheel of Fortune gives players Starcoins. There are two different wheel of fortunes: VIP and non-VIP. The non-VIP wheel rewards 20 to 120 starcoins; the VIP wheel rewards 25 to 200 starcoins.
Doing the diamond ride in a chatroom earns a user 1,000 starcoins.
Completing the first Quests gives 100 starcoins each; after that, each one is 10 starcoins.
Trivia
Moviestars once had the ability to buy starcoins without having to buy VIP.
Gallery
See Also
Community content is available under
CC-BY-SA
unless otherwise noted.