This article is incomplete!

This article is a stub. You can help the wiki by expanding it.
The Landing Page is one of the main sections in MovieStarPlanet.
The main features will be loaded on this page, like fonts, codes and etc. Clothing, Animations, and other things will be extra loaded.
The MovieStarPlanet Web version is only playable with the Adobe Flash Player.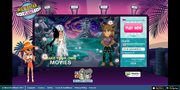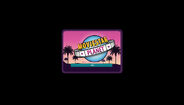 Login Window
The Login Window is on the right. There you have to fill in your Username and Password and you will be sent to the main page.
If you don't have an account, you can click the "Play Now" button, to create your account.  Click on "Remember Me" to save your Username. There is also a "Forgot Password" window.
Featured Movie Star
The left side shows a movie star, who is one of the 3 winners of an MSP-Competition. This star does some from the game predefined animations.
Gift Certificate
The Gift Certificate section is mostly in the middle. There you can buy redeem codes for VIP.
Country-Selector
There are 2 "Country Selector" buttons on the page. With them, you can change the server you want to play on.
Bottom-Bar
On the bottom, you can see the following buttons:
(c) MovieStarPlanet 2018
Corporate
Contact
Safety
Terms & Conditions
Privacy Policy
Parents
Each one will redirect you to an Info page of MSP.
Trivia
You don't have to respect the capitalization rules if you want to log in. This isn't safe.
Every MovieStarPlanet landing page's design is the same, but the Movie Stars will vary each time the page gets reloaded or opened.
The "Corporate" button isn't translated on every server of MSP.
2015 there was a button called "Web Shop", but since early 2016 the shop is closed.
If you're not living in the US you can't change to the US Server with the Country Selector. 
Glitches & Errors
There appear the same 3 moviestars on every landing page. The Users are Pumpchkin, Ishacool, and one unidentified user. (patched)
Community content is available under
CC-BY-SA
unless otherwise noted.